We realize
innovative product ideas
hecht international
one step ahead
We develop wonderful and innovative products for the retail and mail order industries in the household, living, garden and DIY segments. 
With a keen sense of recognising trends and customer needs, we develop products with a high suitability for everyday use together with designers and engineers.
Our expertise and experience
Corporate Responsibility
We are proud of our responsibility towards humanity, the environment and society as a whole. This responsibility is a key component of our corporate culture.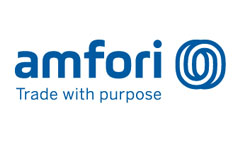 We participate an amfori BSCI. 
Member of amfori, the leading global business association for open and sustainable trade. We improve the social performance of our supply chain via amfori BSCI. For more information visit www.amfori.org

The promotion of an environmentally friendly, socially beneficial and economically viable management of forests – this is the global mission of the Forest Stewardship Council (FSC®).
Products with the FSC® label safeguard usage of the forests in accordance with the social, economic and ecological requirements of the generations of today and the future.

The Blue Angel is the first and most well-known ecology brand worldwide.
It has set the benchmark for environmentally friendly products and services, which are decided upon by an independent jury in accordance with defined criteria, since 1978.